DISCOVER THE BENEFITS OF THE PLATFORM
LABELINGWEB
A configurator for Thermal Transfer Ribbons and Adhesive Labels
Are you a dealer?
Just the time for a coffee: one click and do business wherever and whenever you want with the T-Trade Group's LABELINGWEB B2B Platform.
Just any device connected to the Internet and choose desired Thermal Transfer Ribbons (TTR/ Ribbon) and/or Adhesive Labels, to get an immediate quote and proceed with the order.
Labelingweb aims to help dealers get real-time answers on the entire range of consumable products we produce. Once you have registered and received your login credentials, you will be able to access the easiest and most intuitive B2B Platform for the world of Labeling, designed for all those who want to approach this market in a simple way, while seizing the great opportunities offered by an ever-expanding business.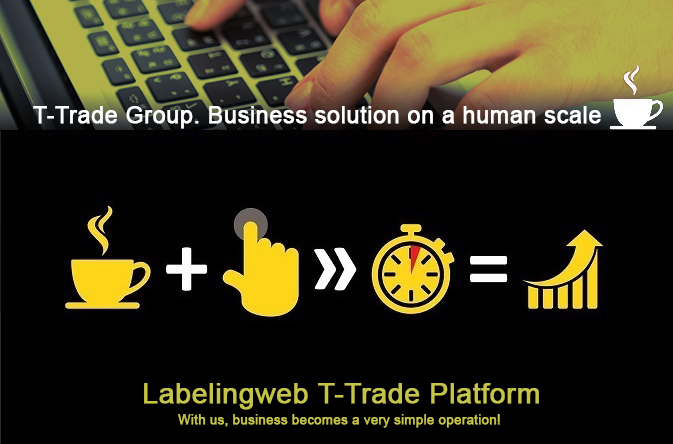 Download the User Manual
and watch the Video Tutorial
The manual and video tutorial may contain images and/or information that are not updated in real time because the platform and site evolve over time. However, the operation of LABELINGWEB explained in the two contents is the same.